Wooden and Vinyl Playground Equipment
Weaver's Stove and Patio is your source for quality wooden and vinyl playground equipment in Northwestern Pennsylvania. Our swing sets and play sets range from small, traditional swing sets for your backyard to elaborate and creative play sets for a complete playground. All our products are made with the best safety features in place so you can relax while your children entertain themselves. Trust Weaver's to provide the perfect playground experience for your children.
---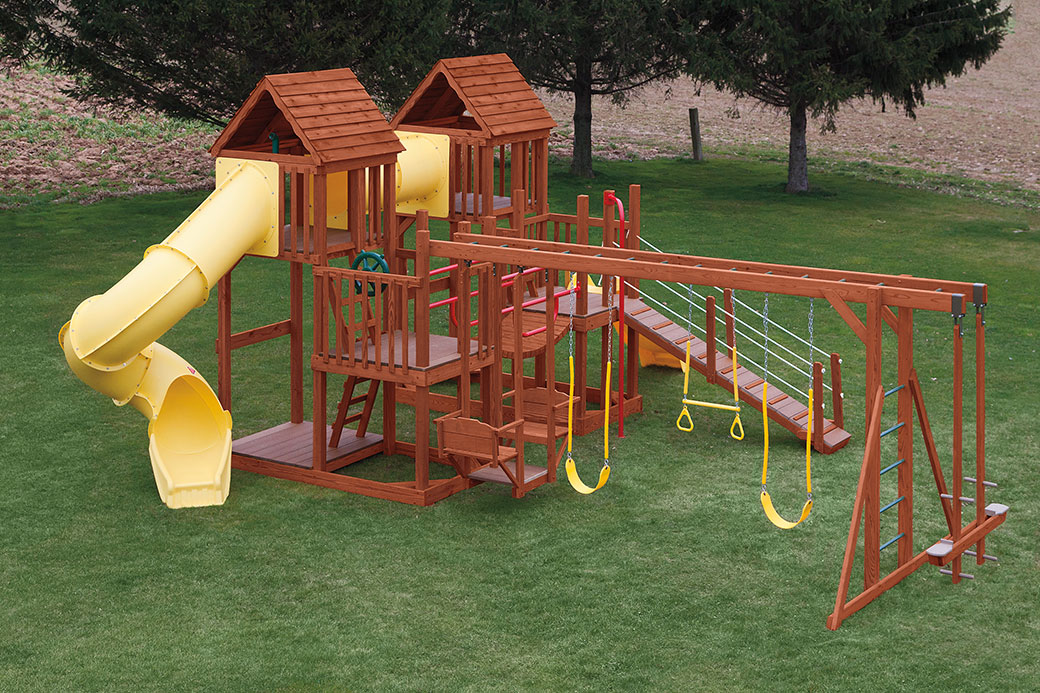 Wooden Swing Sets
Quality and safety come first with these sets. All our wood is non-toxic, pressure-treated pine that has been planed smooth to prevent splinters. We ensure that there are no sharp corners and that all equipment on the play set is heavy-duty and long-lasting. With a variety of swing styles, slide types, and other fun accessories, you can craft a wooden play set for your children that will provide hours of safe fun.
View Treated Pine Gymsets
Vinyl Swing Sets
Our quality vinyl swing sets deliver a worry-free, maintenance-free play environment for your child. These poly-lumber vinyl sets are made from recycled materials, ensuring that they are environmentally friendly. Vinyl creates a safe, smooth surface that is splinter-free and visually appealing. You can select a predesigned package or customize your own play set by choosing from our many different options. Let the adventure begin with a vinyl swing set from Weaver's.
View Vinyl Playsets